Manuel "ManuFS" Sambs
Part gamer, part writer, full-time enjoy-er of fine Whisky!
Manuel started his Savage Worlds career late 2012 as a fledgling gamemaster and homebrewer. Since then he has written acclaimed conversions, been guest and co-host of successful RPG podcasts, created and ran his own Savage Worlds Youtube interview channel, transitioned to publishing Savage Worlds Adventurer's Guild material, won awards, and consulted on various Savage Worlds publications, from Fan to Ace work. Now he is back on the Podcast scene with his Enemy, Major Vasant (long story) to review what he loves:
Savage Worlds products and fine whisk(e)y!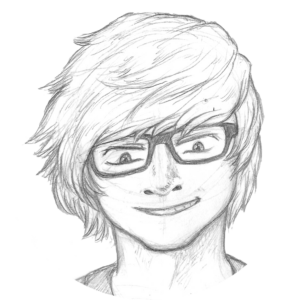 Vasant
As movie fan, video gamer and designated gamemaster since 2014, Vasant feels right at home with Savage Worlds where he can homebrew and adapt settings to play in. Since he never really published any of his work, occasionally playtests new products, and has a cupboard filled with whiskies, he felt confident enough to turn his thoughts and opinions into a podcast. To ensure that the hosts don't just agree with each other all the time he got his long-time nemesis ManuFS on board, promising whisky, fame, and a Benny for playing out his Hindrance.